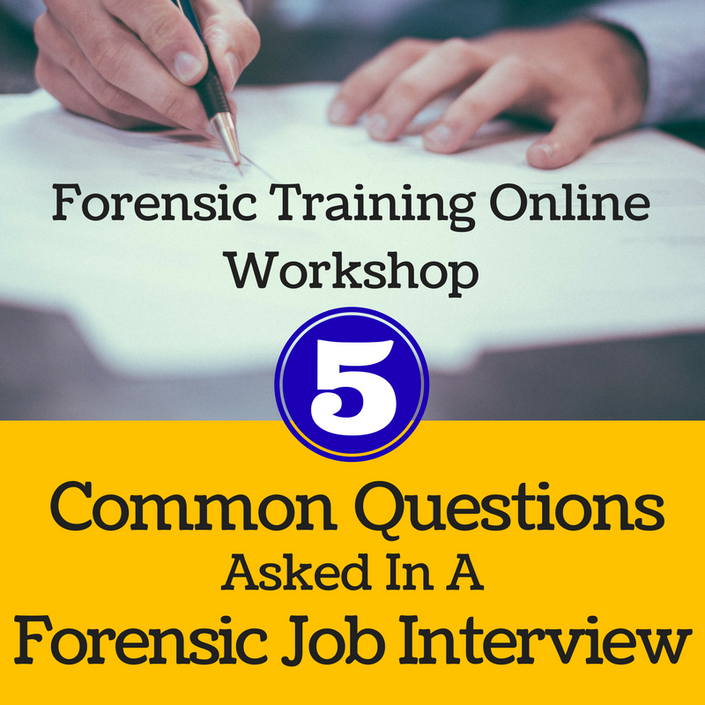 5+ Common Forensic Interview Questions+ Live Weekly Lectures
This 6 week workshop will BOOST your confidence and transform you into the BEST interviewed forensic job candidate.
Watch Promo
Sweaty palms. Heart beating loudly. Dry mouth. You're FREAKING OUT!!

To make matters worse, you ask yourself:
What questions will be asked?
What should I say?
These are some of the signs of being nervous before and during the interview. There simply isn't enough deodorant to fight off your sweaty underarms, right?
But what would happen if you knew some of the questions before they were asked? Not only would you be better prepared, you'd be able to practice your answers BEFORE being interviewed. Sounds good?
This 6 week workshop gives you the tools so you can ACE answering those interview questions--both general and specific--related to a forensic job.
Each week will introduce the interview question asked by FORENSIC PROFESSIONALS during an oral interview panel.

Each week answers will be reviewed, critiqued, and REFINED so you can develop a dialogue in answering the question, not one that is robotic (boring).
Sample answers will be given to each question so you can CREATE your own successful answer that will help you STAND OUT from other applicants.
Better still, the workshop will help you:
become more prepared in answer questions during an interview so you can speak confidently and without hesitation.
look like a professional which shows in the way you conduct yourself in the interview room.
establish yourself as the BEST candidate for the job by creating a long lasting first impression.
prepare answers that are not memorized but are spoken in a clear open dialogue which invites the oral interview panel to see you as a prepared candidate.
be able to practice and develop your interviewing skills before the actual job interview.
market yourself as the best qualified candidate for forensic job openings in other departments, agencies, and states.
reduce interview related stress and calm your nerves which will help you think clearly when answering the questions asked.
and finally, come across as a serious and prepared candidate for the job you are being interviewed for and increase your chances of getting hired.
The workshop also covers:
the importance of joining professional organizations and the #1 organization you need to join and why.
the importance of marketing your career on LinkedIn and why this platform is a must for your career.
importance of always training for your career and tell you where to get (free) training.
importance of marketing (posting) your resume on a well known (free) platform.
Included in the workshop:
PDFs workbook--interview questions, how to prepare for interview, resume tips, portfolio tips--which helps transform you into the most confident and best prepared job candidate.
Presentation PowerPoint--helps keep you on track once workshop has ended and remind you of the key points from the workshop.
Video--replay available so you can view it any time during the 6 weeks
Workshop Details
Remember this is a 6 week course that includes interactive lessons, workbook, worksheets, career tips, and 30 day access after workshop has ended.
Cost of the 6 week workshop will be $47.
The workshop will be limited to 20 students. Once you've completed the interest form (see picture below), you will be notified of specific details such as start day and time of the workshop
Weekly lectures will use Zoom.us, and will be recorded for future reference and review.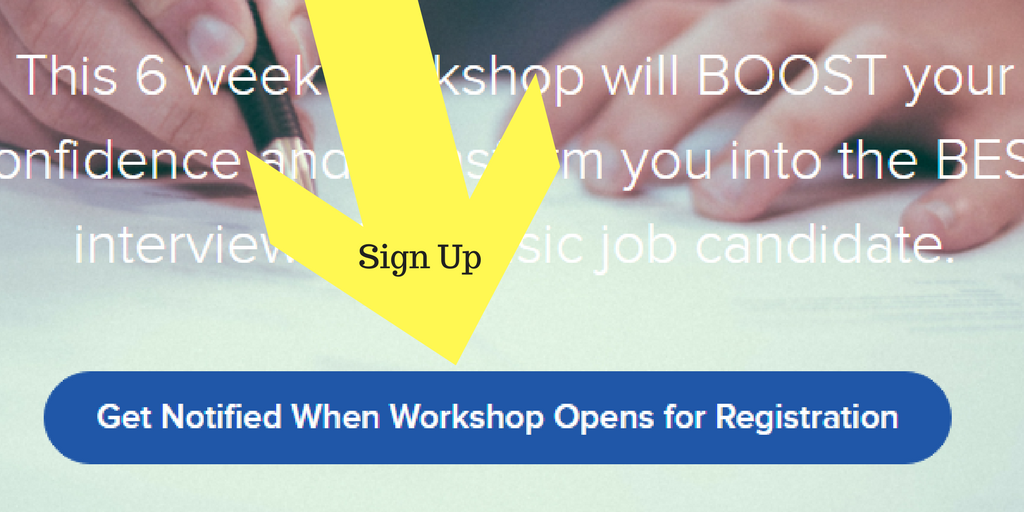 Your Instructor
Terri has been teaching forensic science and criminal justice courses for over 15 years. Her education and experience includes business management, science, law enforcement, and forensics. She has a MS in Forensic Science (emphasis in Investigations) and loves to teach and educate others in forensic science and criminal justice topics and techniques. She is the founder of Forensic Training Unlimited LLC (FTU), which is located in Southern California. FTU offers hands-on training, workshops, seminars, and online training courses.
She has several POST certificates, has trained with Los Angeles County Coroner, Orange County (CA) Sheriff's Department, and holds professional memberships in Southern California Association of Fingerprint Officers, International Association for Identification, Latino Peace Officers Association, and the California State Division of the International Association of Identification.

She has presented at the International Association for Identification, served as a guest lecturer in forensic and criminal justice topics, as an Adjunct Instructor at several colleges and universities.

Terri, who holds teaching credentials, is passionate about bringing students closer to their forensic career goals.

Stay Connected! Get Trained!

Class Curriculum
Get Updates!
Available in days
days after you enroll
Frequently Asked Questions
I can't make the live sessions. Can I still register for the workshop?
Yes, you can. The live sessions will be recorded and will be available for replay.
When does the workshop start?
The workshop is scheduled to start in September 2017. Interested students will be notified of the exact date/time.
How long do I have access to the online workshop?
Once the workshop ends after the 6 weeks, you will have 30 days to have full access.