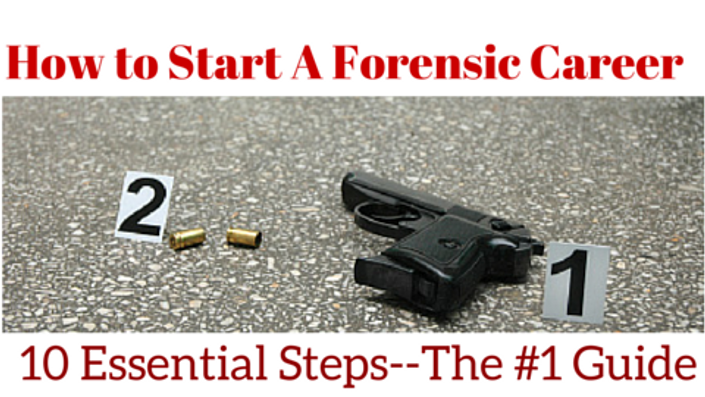 Get The Forensic Job You Love and Start Your Forensic Career in 10 Essential Steps
Finally Here's a Guide That Will Help Launch Your Forensic Career. Use This Course to Become a Forensic Professional Today!
Enroll Now and Start Your Career
Here is the #1 Guide to Help Launch Your Forensic Career!
The presentation provides the essential steps you need to start your forensic career. This course provides tips in searching for forensic jobs AND in marketing yourself as a forensic professional.
Even if you don't have a resume. Even if you've searched for forensic jobs before. Even if you've been turned down before. Take this course to get the competitive edge above others applying for the same forensic job!
You know it's simply not enough to have a degree to get a forensic job. You must have specialized training. You must belong to professional groups. You must have a strong professional network. But where do you start?
How can you expect to make your degree open doors for you when you don't know what agencies are looking for?
The information provided in this webinar replay is based on the commonly asked questions I receive from students, who like you, are feeling confused, frustrated, and wondering if getting the degree (and maybe getting into college debt) was worth it, especially since you can't get a job in forensics!
This course will answer these questions you've asked----
Do I need a degree to get a forensic job?
What type of degree should I get?
I have a Criminal Justice degree. Is this enough to get a forensic job?
What type of classes should I take?
I don't have experience. How can I get trained?
Where are some places I can get trained?
and more.....
This course will also give you the TOOLS needed to start networking with forensic professionals--
How to connect with forensic experts
What professional memberships you should hold
Where to post your resume (to give you the most job-seeking exposure)
Your career is important.
It's time to learn how to get start your career.
It's time to learn how to get noticed as a forensic professional.
Now is the time to take this class!
"This course really helped me figure out what steps to take to get my career started. Terri is really committed to helping me. Thank you!"
- Elle L. (forensic student)
"I'm almost done with my degree but I wanted a plan of WHAT I needed to do when I graduated. Wish I knew about this course months ago when I was looking for an internship."
- Stewart T. ---college student studying forensic science classes
Course Curriculum
Welcome
Available in days
days after you enroll
Webinar: How to Start A Forensic Career
Available in days
days after you enroll
Interview with Forensic Expert--Forensic Toxicologist
Available in days
days after you enroll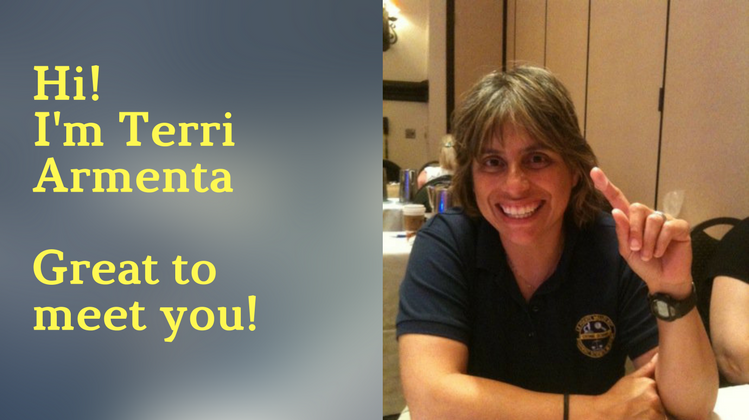 Meet Your Instructor--Terri Armenta
I've been teaching forensic science and criminal justice courses for over 15 years--and I love it!
I realized student's needed specialized training courses and modules to increase their chances of getting hired as a forensic professional. I decided to create Forensic Training Unlimited (FTU), which offers online courses and resources to students interested in starting a forensic career.

I have several POST certificates, and have trained with Los Angeles County Coroner, Orange County (CA) Sheriff Department, and hold professional memberships in Southern California Association of Fingerprint Officers, International Association for Identification, Latino Peace Officers Association, and the California State Division of the International Association of Identification.

I've presented at the International Association for Identification, served as a guest lecturer in forensic and criminal justice topics, and as an Adjunct Instructor at several colleges.
From this experience and my teaching career, I've helped many students develop their forensic career pathway by offering proven methods for students who are ready to start a forensic career.
The steps presented in this course well help you become laser focused on your career, provide expert tips to help you establish and market your professional profile, develop the specific training courses needed for your career choice, and finally review the 10 most important steps needed to help transform you from being a forensic student to becoming a forensic professional.
I'm here to help!
~Terri
Frequently Asked Questions
Who is this class for?
This course is for YOU. Recent college grad. Still in high school. Student looking to change career goals. Any student who is tired of wishing for a forensic career and is READY to start one.
Will taking this course guarantee a forensic job?
No. Taking this course doesn't guarantee you getting a forensic job. What this course provides is a working 'game plan' for you to get started in your training that will lead you to get starting in your forensic career.
When does the course start and finish?
The course starts now and never ends! It is a completely self-paced online course - you decide when you start and when you finish.
There are different pricing plans. If I choose the plan that includes the Skype call, can I book more sessions?
Yes! The Professional Student Package includes two 1 hour career coaching/mentoring sessions with me. However, if you need more time for coaching and mentoring, we can arrange them!
How long do I have access to the course?
How does lifetime access sound? After enrolling, you have unlimited access to this course for as long as you like - across any and all devices you own.
What if I am unhappy with the course?
I would never want you to be unhappy! If you are unsatisfied with this course, please tell me why so I can fix the problem. If you are still unsatisfied, I will be happy to give you a full refund. Please make sure the request is wthin the first 30 days of purchase. Unfortunately, refund requests after 30 days can't be processed.
In this course you will learn....
The required steps you need to start your forensic career and fulfill your dream! You'll learn how to connect with forensic professionals who will become part of your professional network, what forensic organizations to join, and why these organizations are important to your career. You will learn how to market your career before you start looking for one!
How to Get Started
These lessons will give you a road map to the forensic career you want. You will learn the hows and whys of each steps and the importance of each step to your career.
Learn About Various Forensic Career Choices
There are a few key lessons on the many forensic career choices available to you. You'll be given examples of various forensic disciplines to study including job bulletins that will outline the required educational requirements and experience needed to land that forensic job.
Answers to Your Questions
Get the answers to your questions. Learn where to get forensic training, how to get forensic training, how to network with others, why having a LinkedIn profile is a must, and why forensic organizations are worth the time and investment for your career.