I just spent a week in Arizona, training for my current position. The training wasn't a required one but one that "looks" good for my career, my CV, and adds to my professional proof as an expert in my field. One of the biggest "calling cards" I had when networking with others during this conference was the fact I belonged to the same professional group they did!
So, what professional memberships do you hold? The grand daddy of them all, The International Association for Identification, is the most respected, the most sought after, and the most of the most of the forensic professional organizations I highly recommend to each of my students.
The International Association for Identification is a fantastic way for you to start your forensic career and help you network with other forensic professionals. And guess what? Students are able to join this organization!
But why the big push to join? Because you need to stand apart from the crowd of others who want the same job you are applying to, the same internship you want, the same career you want. Yes, joining a professional organization is the key to getting started---heck, joining one provides the professional proof you NEED to get noticed by other forensic professionals.
Here's what you need to do:
Go to the International Association for Identification (http://theiai.org/)
Review and explore the site; get to know where information is located
Select the 'membership' tab on the top of the site
Select 'membership application'
Review the pdf application, complete the form, print it out
Now, the next step is the tricky part...you need to find someone who will recommend you to the organization. This is where your professional contacts come into play. How do you do this? By networking, by establishing yourself as a serious candidate for open positions, and by connecting and engaging with other like minded professionals.
Do this by staying connected and getting trained.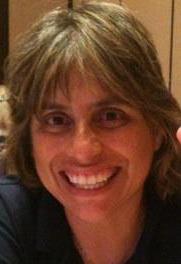 Terri