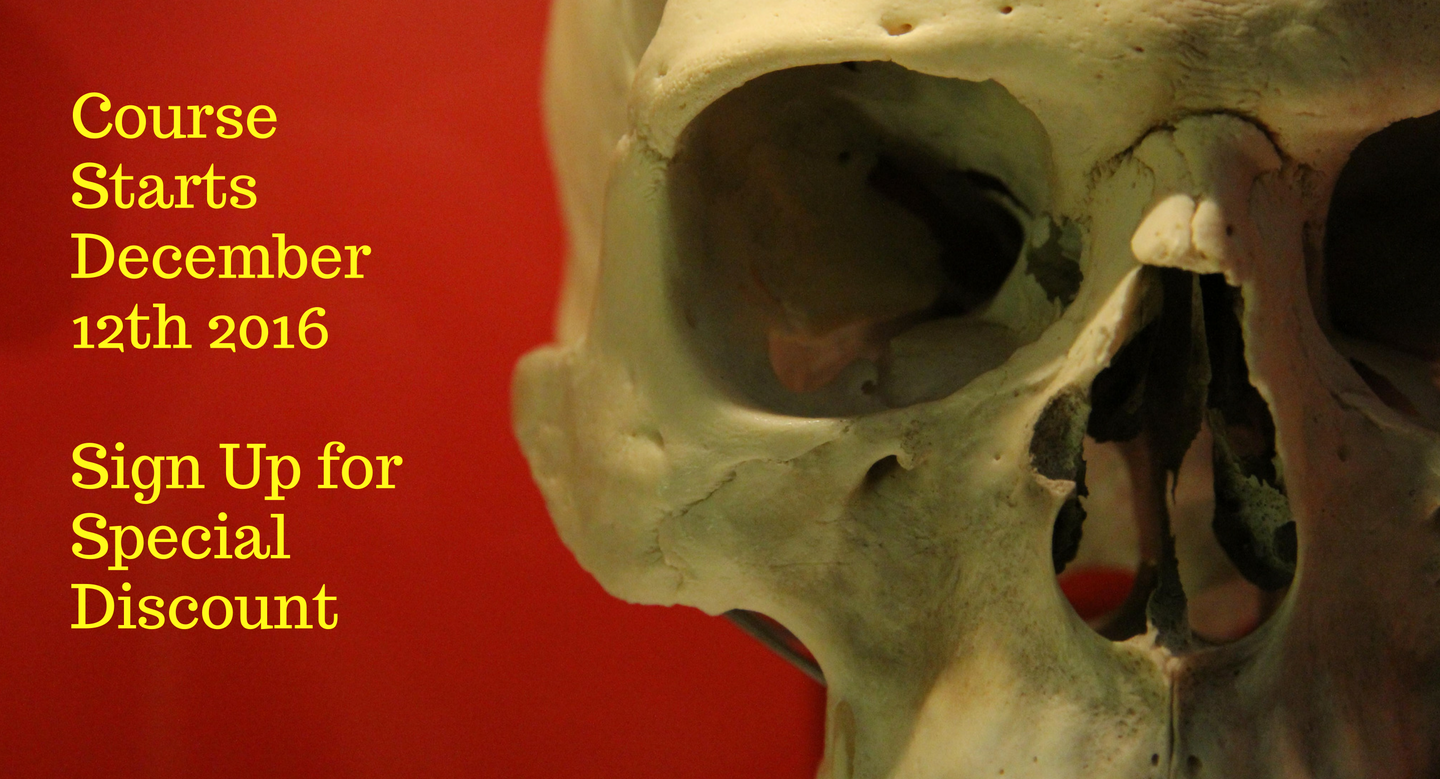 So excited to announce our newest course, Strange and Unusual Suicides, which is scheduled to launch on Monday December 12 2016. As you can imagine from the title, the course presents several cases studies of unusual suicide cases involving equipment you would find in a manufacturing type of business.
So why this course?
It actually stemmed out from an unrelated course I was putting together about a year ago. That course, Postmortem Injuries from Animals, was one of our premier online training courses and I was asked to present it during one of lectures at the local university where I teach Criminalistics.
The students and I were speaking of strange and unusual cases they had heard or seen (one of the students was ready to recite each and every strange case she had seen on CSI:NY). It was only after reading Working Stiff by Dr. Judy Melinek (high recommend this book) that I began to ask my professional colleagues what strange and unusual cases they had investigated.
Long story short---Strange and Unusual Suicides online course was born.
The course includes:
case studies will introduce you to the scene and provide case history

related terminology to help you understand the case reports

scene photos that will challenge your observation skills

autopsy reports will help you better understand the process of the cause of death

quizzes to test your reading and understanding of the presented concepts


practicums to enhance your investigative skills



The course provides specialized forensic training as you continue to apply to forensic positions. In addition, you learn investigative techniques that are unique to these cases and will be able to review these cases. This not only helps you increase your observation skills but provides professional proof--proof you are a serious about your training and your future forensic career.
Course will be ready to launch on December 12 2016. To receive special enrollment discount, get your name on the exclusive launch list (and save $60)