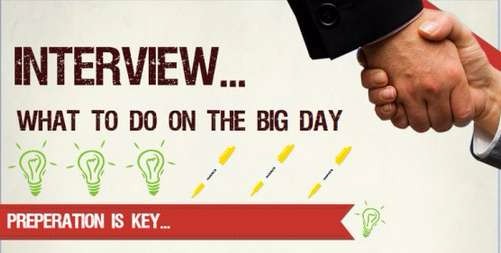 Many of my students are going though the initial steps of a the application process. Heck, just pressing the submit button, knowing your application has been sent, is stressful enough, right?
But on the flip side, imagine the stress levels reached when you receive the email about the next step closer to your forensic career: THE INTERVIEW!
This is when your heart starts pounding, your palms start sweating....STRESS!
Now the tough part begins: THE PREPARATION
Here are a few steps that will help you prepare for the interview so you can get through the interview (and not pass out during the interview):
1. Know about the agency: Spend time to know about the agency. Knowledge about the agency will make you look serious for the job.
2. Prepare a paragraph describing you: Generally, the first question asked during the interview is "tell us about yourself". Prepare a crisp answer beforehand which is beyond your resume. The interviewer has your resume and this is the time to excite the interviewer with information which is not on it. Talking about some key highlights of your career, education background or your passion can be a good idea.Practice this part in-front of a mirror or with your friends and learn to sum it up in less than 60 seconds.
3. Pen down your strengths and weakness: Preparing a list of around 5-6 strengths is not enough. Recall critical incidents of your life where you leveraged your strengths to achieve an objective. This will help the interviewer to remember better, make your answers look natural and will also leave a good impression. Present your weakness in a very intelligent way, never say things which might work against you. It is good to be honest, but not at the cost of your dream job. Never forget to add that you are working on your weakness. Avoid stating very obvious strengths e.g. "I am very hardworking", or "I am very efficient".
4. Try to fit in the role: One of the most common question which is asked during an interview is "Why should we select you". Prepare an answer and write it down. Write all your strengths and your prior experience and try to relate how you will benefit the company.
(https://www.quora.com/How-should-I-prepare-for-a-j...)
The above are just the tip of the iceberg. Please feel free to add your favorite 'tips'. Just comment below.