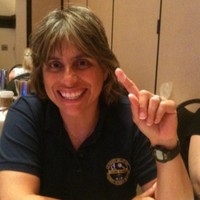 Welcome to the Forensic Training Unlimited Academy Blog!
My name is Terri Armenta, and several years ago, I realized the need of continued training for students interested in starting a career in forensic science, so I founded Forensic Training Unlimited LLC (FTU), which is located in Southern California. FTU offers online courses specifically designed for students who want a career as a forensic professional. Our on-site training program, The Forensic Science Academy at The Vollmer Institute, offers hands-on training, workshops, and seminars to students both locally to Southern California and beyond. Currently, many of my former students are now working as Crime Scene Investigators, Death Investigators, Private Investigator, Forensic Nurses, Forensic Technicians, Autopsy Attendants, Fingerprint Specialists, and in various law enforcement positions.
I have several POST (Peace Officers Standards of Training) certificates, have trained with the Los Angeles County Coroner, Orange County (CA) Sheriff Department, and hold professional memberships in Southern California Association of Fingerprint Officers, International Association for Identification, Latino Peace Officers Association, and the California State Division of the International Association of Identification. I have a MS in Forensic Investigations and I'm a contributing writer to Death Investigator Magazine.
My passion is to see students make the leap from student to forensic professional and achieve their professional goals.

By offering online training AND hands-on training (at The Forensic Science Academy), we are considered the premier student training program in Southern California by local law enforcement agencies.
Stop Dreaming of a Forensic Career and Start Training for One