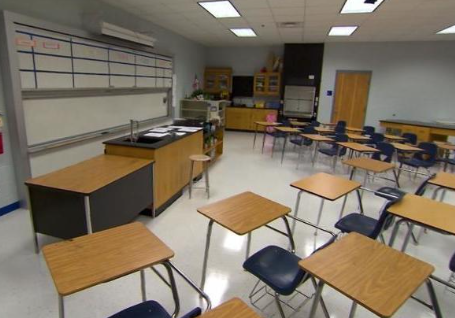 With COVID19, I thought it would worthwhile to revisit a blog post from 2017 about the importance of training and obtaining a degree with the restrictions given our current climate. There are many training programs that are pivoting to offer their hands-on training to an online format. I revised the blog post to reflect COVID19 restrictions.
Read on!!
Student Question: Should I start/finish my degree first or start my forensic training first?
This is a question I'm asked to answer very often and I usually respond with, YES!
But 'yes' to which question?
Although there isn't a right or wrong answer, there is an answer that best suits your specific circumstance. As someone who is interested in a career in forensic science, you are either a recent college graduate, still-in-college student, or someone who is exploring the options of starting a career as a forensic professional. (High school students please take note: I highly recommend you start exploring your college choices while in high school because forensic training options may be quite limited so it's a no brainer--start your degree first!).
It also depends upon the type of forensic career you've set your eyes on---crime scene investigator? criminalist? forensic scientist? death investigator? latent print specialist? --that may require you to start your degree first. For example, a position in crime lab most likely will require you to have your completed degree prior to applying to a position. Other positions, such as a crime scene investigator, may put more emphasis on the training you've received plus the degree you've received. Some of my past students have received their AS degree in Photography, minor in Criminal Justice, along with specific forensic training, and are now working as crime scene investigators (it also depends upon the agency and the state regarding the minimum application requirements so make sure you check for the specifics).
The ideal scenario would be to start/complete your degree during the same time as starting/completing your forensic training. Some students can juggle multiple educational/training commitments on their plates and some rather would focus on one goal at a time. Either way, you must decide what works best for you.
Below are the some of the suggestions I give to students looking for specific forensic training to parallel their formal education:
Online Forensic Training Courses

Belonging to a Forensic Organization


Attending Forensic Conferences (virtually)

Establishing a Professional Relationship with a Forensic Mentor

Asking for an Informational Interview with a Forensic Professional
Bottom line: YOU HAVE TO BE READY when those job bulletins (ya know, the ones you've been waiting to apply to) opens. You have to have a balance of the right training and the right education to just meet the requirements to apply to a position. And once your application has been accepted, the next step, setting up an interview, is just as important as your education and training.
Let me help you get your career started!
~Terri