In this month's blog post, I'm revisiting my guest speaking on CoronerTalk.com. If you're unfamiliar with CoronerTalk.com, it is the only podcast dedicated to medico-legal professionals and others who are associated with roles dealing with decedents. CoronerTalk and Death Investigation Training Academy are run by Darren Dake, a medico-legal professional who has dedicated his career in helping and educating professional in his field, as well as forensic and criminal justice students, and the general public who have a strong interest in this subject.
Both Darren and I have recognized students need relevant training in forensic science and have collaborated in many training events both online and onsite. I find my discussion with Darren timeless since it addresses specific training our respective training companies offer.
Below are the show notes:
Forensic Training Unlimited/Forensic Science Academy
What is Forensic Training Unlimited?
Forensic Training Unlimited and their flagship program, the Forensic Science Academy, provide hands-on training, seminars, workshops, online courses, and webinars. These courses are specific to students who are looking for forensic experience and training. The training students receive will help them enhance their formal education and help market their forensic career.
In this episode
In this episode, I talk with Terri Armenta, the founder, and director of Forensic Science Unlimited and the Forensic Science Academy. I talk with Terri about what got her into the field of forensics and where she started. We move through our conversation from how she started volunteering in a local animal clinic to where her career has taken her to train some of the words best criminal science investigators.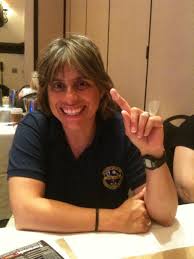 I'm passionate about helping your convert your forensic goals into a forensic career ~Terri Armenta
I'm a forensic educator, mentor, and online teacher. My passion is bringing forensic training to students so they can convert their forensic goals into a forensic career. I have several POST certifications, have been trained by various local law enforcement agencies, county coroner's office, and am a member of several professional forensic organizations. My mission is to help students get trained for forensic-related positions.
I invite you to connect with me on LinkedIn, Twitter, and Instagram. To learn more about the Forensic Science Academy, please visit ForensicScienceAcademy.org.
Thanks
~Terri