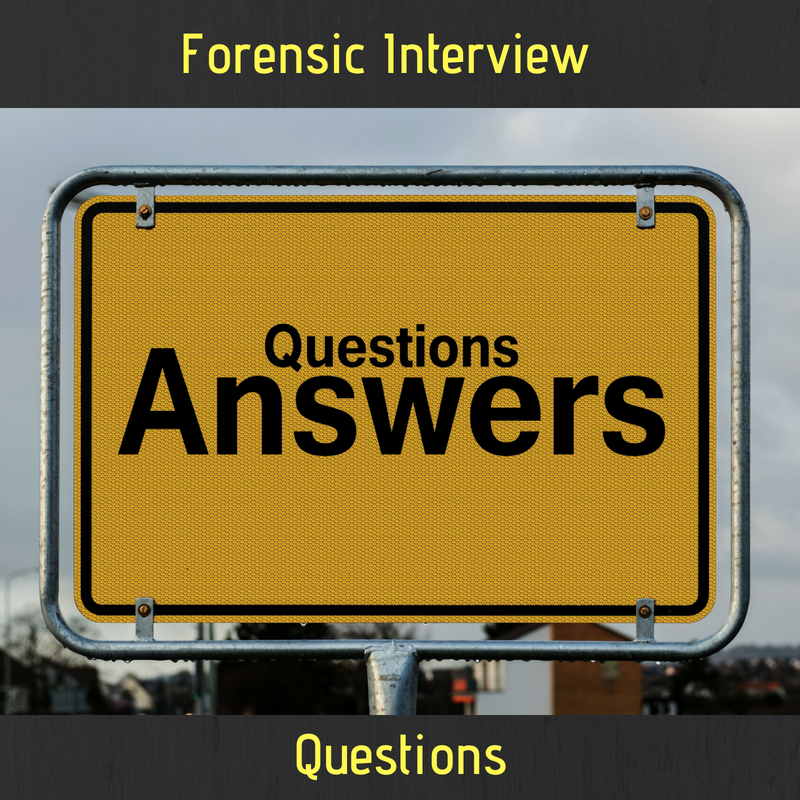 This is the first in a series of blog posts focusing on a specific question asked during a forensic job interview. For each question showcased, you will learn how to script an answer that will leave you feeling confident and those who are interviewing you, will see that you really know your 'stuff'!
Let's face it—job interviews are stressful and facing a panel of people throwing questions at you left and right can make a very nerve racking experience, right?
(Read the latest blog posts about job interview questions here)

To make things less stressful, I decided to start a new series about questions asked in a forensic job interview. Questions included in this series may be specific to forensic science or general questions that can be asked of any candidate being interviewed for any type of position.

The goal of this series is to provide questions whereas you can create, revise, and refine answers to these questions. Why? So you can use these answers to develop your 'script' which will help you practice in answering questions with confidence and clarity.
So let's get started….
The first question is:
Why do you want to work for this agency?
Here are some possible answers:
I need a job.
I've always wanted to work for (agency name).
I want a job in forensics.
I saw what they do on TV, so I thought it would be cool to work here.
The above answers are NOT the type of answers you should give. The above answers are NOT the type of answers you should give (yes, I wrote that twice!).
So, how DO you answer this question?
Start off by writing down the reasons why you want to work for that agency/department. The reasons could and should be many:
Your skills align with the job description
It's an entry level position and you have the necessary training to fill the position
Your education reflects your desire to start a career as forensic professional
The agency has an open position and you're determined to continue to apply until you get hired
It's a specialized niche within the field of forensics—such as serology, ballistics, trace evidence—and this agency has an opening
You're a lateral candidate and the position is what you've been waiting to apply for a long time
You have the required education, have had hands-on training, belong to a forensic organization, have volunteered your time with the agency's city, and you are ready to give back
Craft your answers completely and honestly but make sure you showcase your skills in such a way that presents you as the ideal candidate for the job. Once you have developed and refined your answer, practice reciting this answer to your 'panel'—ask your friends, family, or mentor(s) to help you by asking the question of you and critiquing your response/answer.
By practicing, you will develop your confidence in answering not only this question but other questions ask of you during a forensic job interview. Practice makes perfect.
~Terri