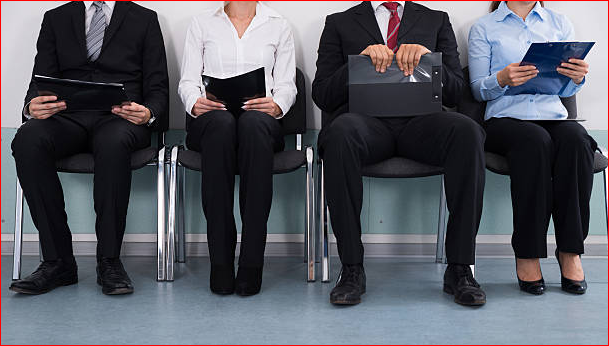 You've been on a job interview right? You know the drill—you looking your best, shaking hands, the smiles, the kind welcoming words, and then comes the series of questions and/or scenarios you are called upon to answer, all the while trying to make the best impression.
Sounds familiar, right?
Well, forensic job interviews are really no different from non-forensic job interviews. I mean the series of events described above generally happens in forensic job interviews too. There may be some differences such as more than one individual asking questions (usually a panel of individuals are present to ask questions), and of course the type of questions/scenarios asked will depend upon the forensic position you are interviewing for (you won't be asked what fingerprint powder to use on what surface for an accounting job).
Whether it's for a forensic job or a non-forensic job, the ONE thing these two have in common is most candidates DO NOT ask questions to the interviewer(s).
SAY WHAT??
That's right! YOU should be ASKING your own set of questions during your interview!
Why? Because it gives you more information about what the job is all about, you engage in a conversation where impressions (you of them, them of you) are exchanged, you show your knowledge of the position (because you've done your homework), and finally, you can ask the questions that will help you be seen as a professional.
Be prepared to ask at least 4 to 6 questions specifically related to the position. For example:
What are the expectations for the position?

Will you receive on the job training and if so, for how long?

Is there anything not in the job posting you will be expected to do?

What is the average number of scenes a CSI is called out to?

How will I be trained? Who is responsible for training?

May I show you my professional portfolio?

What are the next step in the hiring process?
The above suggested questions are just examples of the many questions you can create that will sync with your next interview.
So, what other questions can you think of asking during your interview?
~Terri
Terri Armenta can be reached via email at [email protected] You will find information about training, free resources, and ways to start a forensic career at ForensicScienceAcademy.org and at ForensicTrainingUnlimited.com. Follow her on Twitter or connect with her on LinkedIn.