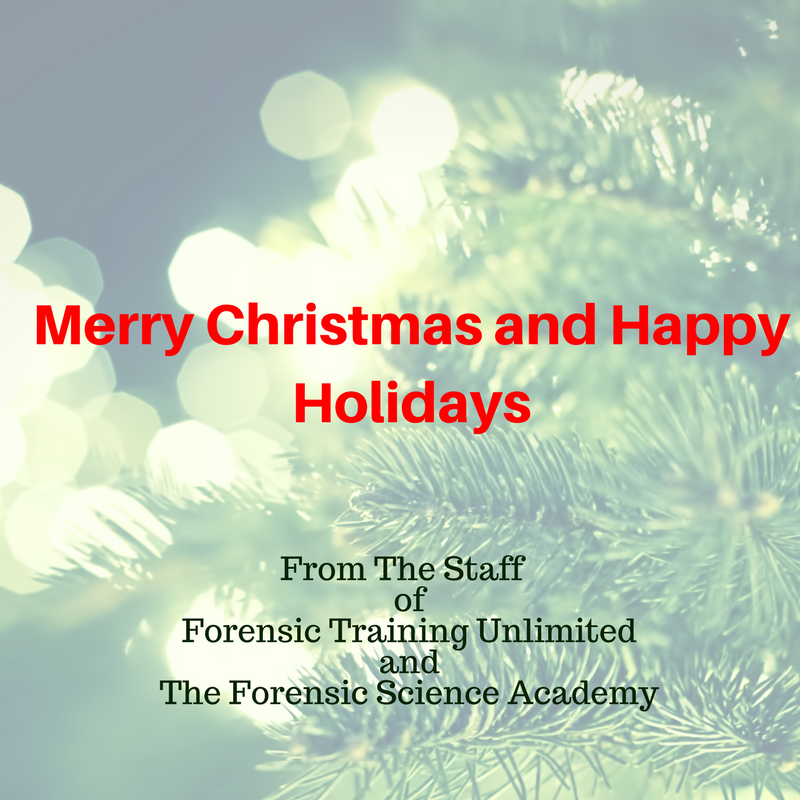 Merry Christmas and Happy Holidays Wherever You Are.......
I'm grateful for all who have supported my crazy idea to create online courses so students from all over the world can get the training needed to make their forensic career goals become a reality. My business endeavor is really just an extension of what I'm passionate about—making sure you get the training you need to increase your chances of getting hired!
This holiday season I will be spending with my family, friends, neighbors, and pets (because they are family too) and celebrating the memories of family and friends who are no longer with us.
I celebrate those who work while we enjoy the comforts of our homes. From first responders and EMTs, to medical, forensic, fire, and law enforcement personnel, these are the professionals who keep us safe and sacrifice their own family time in order to do their job which includes allowing us, you and me, to be able to enjoy our family time.
So this holiday season, just take a moment to give 'thanks' to those who we forget to 'thank', who don't complain about doing their job, who make our communities safer, who run toward danger when we run away from it, who provide safety and care when we are scared and ill, who will celebrate later, sometimes days later, their own holiday season.
For me, the true meaning of giving is remembering those who protect, serve, help, care, and keep us and our homes safe so we can celebrate.
Happy Holidays from me and my staff Forensic Training Unlimited and The Forensic Science Academy.
~Terri